Our Stories + Our People
Gist Yarn opened in 2017 as a little yarn shop with a big idea: inspire a growing community of weavers with new materials, fresh designs, and a warm and welcoming spot to find your weaving home.


Since then, we've grown to a team of five women working in partnership with textile mills, dye houses, and weaving designers to bring this vision to life.

We contribute to a thriving textile industry by supporting domestic manufacturing for in-house yarn lines, partnering with select international mills to import quality yarn and weaving equipment, collaborating with weaving teachers, and creating wholesale partnerships with brick and mortar yarn shops.

We offer a growing collection of free patterns for rigid heddle and multi-shaft weavers. We also host the weekly Weave podcast, which brings together a community of weavers and makers, farmers and mill owners, dyers and loom manufacturers, to tell the stories of the threads that bind us together. We are proud that thousands of our patterns and podcast episodes are downloaded each week from people around the world.


Our community of customers has helped this small business thrive every step of the way - powering our growth with pre-orders, sharing your feedback, cheering us on, and weaving your magic into our yarn. We wouldn't be here without you, and we are grateful for your support.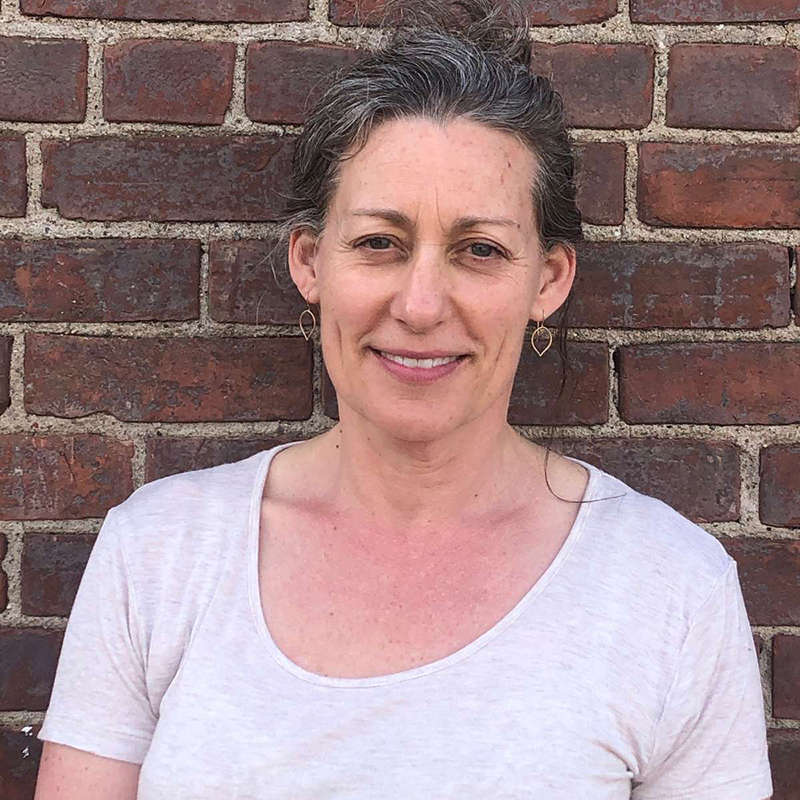 Christine Jablonski is Gist Yarn's Director of Operations, Wholesale and Customer Service. She oversees all the little logistical things that have to happen in order to get fiber from plant or animal turned into yarn, onto a cone and into your hands. And she designs a few patterns every now and then! Christine's career path has taken her from Wall St., to the yoga world, and finally into the fiber arts. In addition to her duties at Gist Yarn, she is also an exhibiting artist. Her work has been shown in New England galleries and is held in private collections across the country.
Email Christine at
christine@gistyarn.com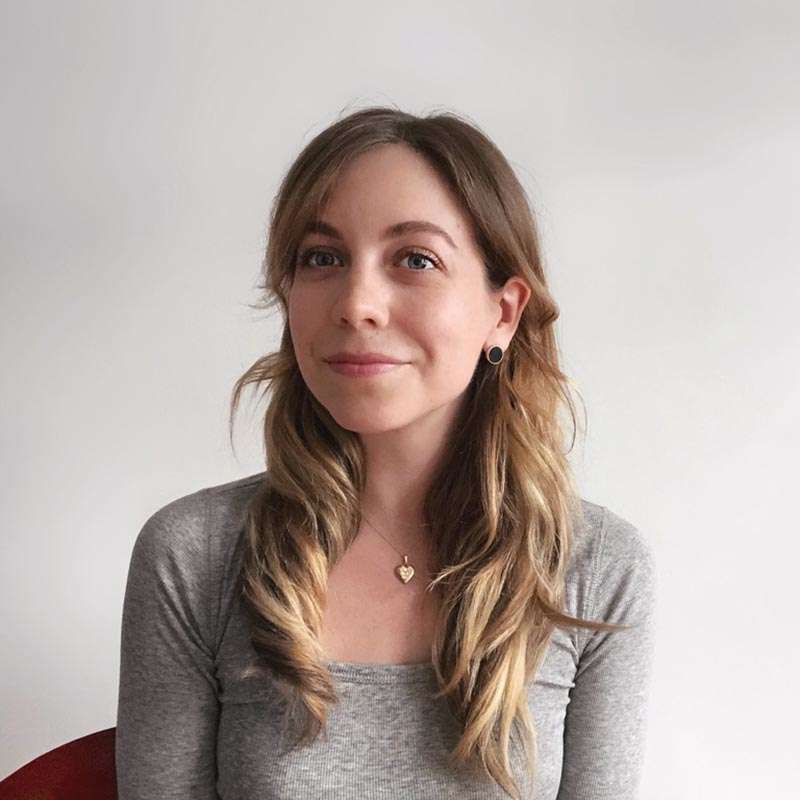 Emma Rhodes is Gist Yarn's Creative Director. She is an artist living and working in Boston, MA. At the age of five, her mother bought her a skein of un-dyed wool yarn and it became one of her favorite objects. She never unraveled or used the skein—just appreciated it. She discovered weaving while attending Massachusetts College of Art & Design and never looked back. Sourcing materials is an integral part of her process which is how she came to love Gist Yarn.
Email Emma at
emma@gistyarn.com
.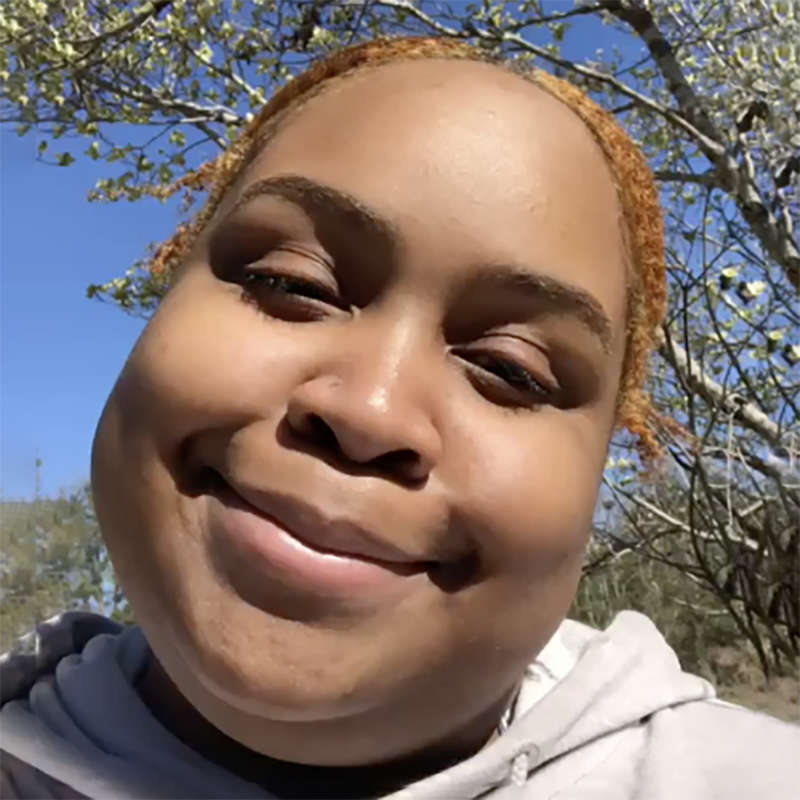 LaChaun Moore is Gist Yarn's Director of Collaborations and Partnerships. LaChaun co-hosts and produces the Weave podcast. She also works to recruit and retain a pool of creative, diverse weaving pattern designers and will lead future collaborative weaving community-based projects. In addition to her role at Gist Yarn, LaChaun is an interdisciplinary artist who engages the public with her ethnographic fiber making practice. Her work focuses on plant species that are linked specifically to black and indigenous growers and cultivators who've been systematically exploited for their agricultural contributions and ingenuity. On a small scale, she grows naturally colored cotton as well as ancestral indigo with goals for a large scale fiber to the consumer-based business model.
Email LaChaun at
LaChaun@gistyarn.com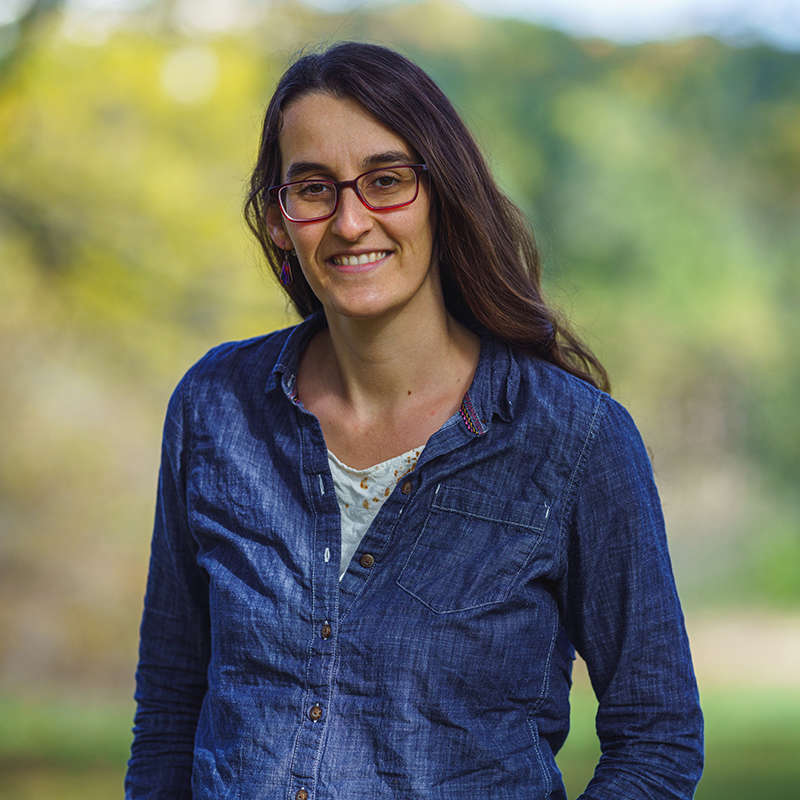 Sarah Resnick is the Founder of Gist Yarn. She manages our finances, works to keep our team happy and thriving, and builds partnerships with mills and dyehouses to bring new lines of yarn to life. Sarah started her career as a community and union organizer, and made the switch to small business when she helped to launch a sewing factory in Fall River, MA in 2016. Sarah also designs a line of
Jewish ritual textiles
.
Email Sarah at
sarah@gistyarn.com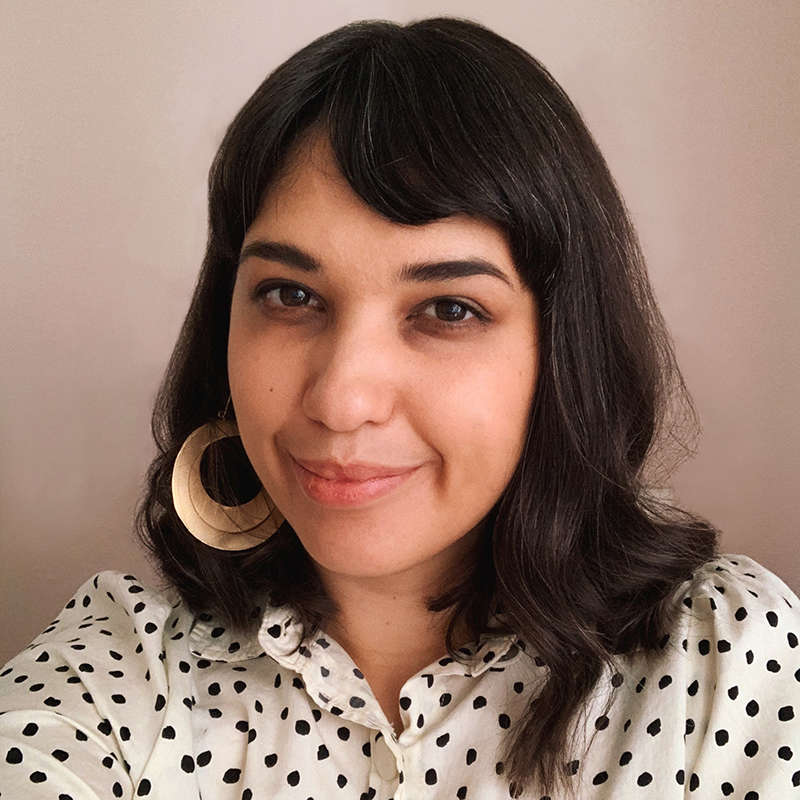 Susie Martinez is Gist Yarn's e-Commerce Strategist. She helps new people discover Gist Yarn, and optimizes our website and emails so it's easy for you to find exactly what you're looking for. Susie holds a BFA in Textiles from the Maryland Institute College of Art, and is thrilled to pair her love of all things fiber with her data-nerd tendencies in her role at Gist. Susie's fiber interests include quilt making, embroidery, and experimenting with natural dyes. When she's not inside stitching, she's outside foraging for mushrooms throughout the Pacific Northwest.
Email Susie at
susie@gistyarn.com